Valves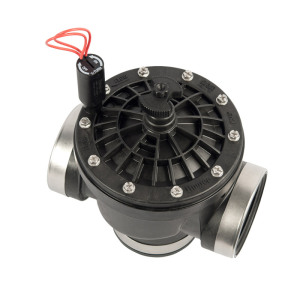 The right sprinkler and irrigation valves can save your water bill. When it comes to watering and irrigating in the Southwest, Sierra Irrigation knows you have to use water efficiently to properly maintain your landscaping. One of the most important components to any irrigation system is valves. There are many different types of for many different aspects of irrigation and watering.
Irrigation Valves
Irrigation valves are such an important factor. No matter the type of irrigation you're using, you want to be sure you have reliable valves to control your water supply. When using sprinklers, valves are important because they are the component that connects your main water source to your sprinkler heads. You need to be sure you have the correct valves to ensure you're getting the correct amount of water and being as efficient as possible.
For drip irrigation systems, valves are one of the major components to making your system work correctly and on a timer. Irrigation valves are certainly not something to overlook. When using an irrigation controller, your valves will be used to automatically control irrigation times and durations. These convenient controller and valve systems ensure that you're being efficient with your watering by handling the duration of the watering times. They also provide convenience for you by having automatic starts and stops.