Rainbird Sprinklers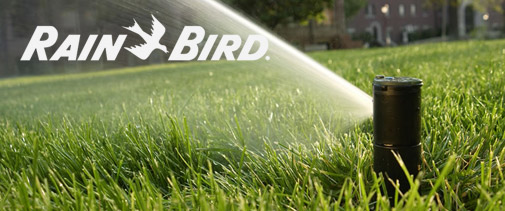 Every aspect of design, manufacture and function of every Rain Bird product is intended to deliver the correct amount of water, in an even distribution, exactly where it is needed. Rain Bird defines this as the Intelligent Use of WaterTM.
Rain Bird has never veered from its original focus — to make the finest irrigation products meeting the needs of growers, golf course superintendents, homeowners, contractors and commercial property managers. In the process, the company remains at the cutting edge of change and technological innovation.
With over 4000 products, the line covers every aspect of irrigation and installation—from sprinkler heads and rotors, reliable valves, timers and computer-operated large-scale control systems, to tools and accessories for installing systems.